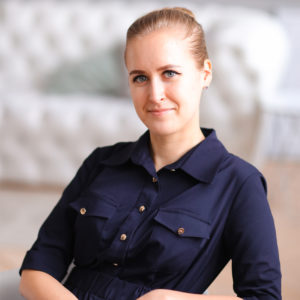 Meet Vlada, the author and maker of moov jewelry brand.
Welcome to my personal website. I live and create in my tiny workshop based in Vilnius (Lithuania, Europe).
I am graduated industrial designer (bachelor degree) at Vilnius Academy of arts. In past few years, starting from 2016, I discovered new field of self-expression and I really liked it. I started to create my own jewelry pieces and I share my creations here.
Every piece of jewelry that you find on my website is handmade, most of them are unique because of production method, it's not possible to made absolute copy so every piece will be different and unique.
I want to share my creations with you so I created 'moov jewelry' brand – I place photos of my jewelry pieces on this website and welcome to my Instagram feed below!